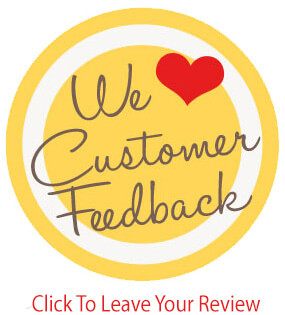 Testimonials about Bella Vista RV Centre, Inc.
Hear What Our Customers Have to Say
We value what our customers' opinion. Our referral rate is something we are extremely proud of and understand the importance of each and everyone one of our customer.

If you have recently purchased an RV, rented one of our units or had your RV serviced at Bella Vista RV Centre Inc., please fill out the form and tell us how we did!
Excellent Customer Service

Honest and efficient, why go anywhere else!

Highly recommended! Visiting from USA we had an electrical malfunction on our coach and went to a few local dealers in the area, but since we are not from around here they didn't give is the time of day. Bella Vista RV Centre was booked like others but rather than tell us to come back in 3 weeks (their next service opening) they had a tech attend to us and get us fixed right away - Thank you for the Great service, we will be back! Great People and Great Service.

- Wes
Excellent Customer Service

Bella Vista is a breath of fresh air! Bella Vista goes the extra mile! Bella Vista is committed to customer service! These clichés accurately describe Bella Vista. Bruno's knowledge in financing coupled with his RV knowledge and integrity sets him apart from his competition. Bruno truly has his customer's interest at heart. I presented Bruno with my financial and fifth wheel search requirements and he went to work and found EXACTLY what I was looking for. I purchased a Keystone Alpine 3640RL and love it! Bruno is very passionate about his work and passionate about offering quality and value to his customers, that's the impression I got immediately in my dealings with Bruno. After previously dealing with another RV Dealership, this was very refreshing! Bella Vista made me feel very comfortable and at ease during the entire process, a true family business. I was very impressed with Joanne's product knowledge and patience during the inspection of my fifth wheel, as I was a first time buyer. I would highly recommend Bella Vista to anyone looking to purchase a recreational vehicle. Thank you Bruno and Joanne for being part of making my dream come true!



- Julie
Excellent Customer Service

We were camping in Orillia with our fifth wheel and needed a light bulb. So off we went to Bella Vista, and we came out with a light bulb plus a Winnebago Motorhome which we are Very Happy with. Love It. The people are very helpful and friendly. Every time we go bye we go in and have a chat with them. We would recommend them to anyone, which we have done to our friends, and they have purchased a new Fifth Wheel from Bella Vista. The Service is great.



- Claude
Excellent Customer Service

I just thought I'd drop you all an overdue note to express my thanks and appreciation. My experience during the trade-in and purchase process of my Keystone 5th Wheel was to say the least, refreshing.
I have never had any sales team take as much time and provide so much advise. The honest rapport and detailed explanations made my decisions easy and effortless.

- Wayne
Excellent Customer Service

We met Bruno and team at an RV show. After meeting so many dealers and seeing dozens of units, these guys knew their units better than any other. They showed us features we wouldn't have thought to look for and I'm sure we've made the best choice buying from Bella Vista RV.

They really made an effort to understand our needs and recommend the best unit based on our lifestyle and budget. The facilities are fantastic so I have no doubt any further service will be just a great as our buying experience.

A truly seamless process from start to finish! Can't wait for the summer in our new Zinger by Crossroads.

- Greg
Excellent Customer Service

Hi Guys, Just thought I would send you a note to thank you for kind and thoughtful attention we received at your RV center. The staff is outstanding as far as product knowledge and extremely courteous and wants to spend the time with you to ensure all your questions are answered. I found this quite different from what we have received from other dealerships. Thanks Again , Ron & Ruth

- Ron
Excellent Customer Service

I was fortunate enough to trade in my 2006 motor home for a new 2015 Shadow Cruiser Trailer this past July at Bella Vist R.v. In Oro Medonte just north of Barrie and South of Orillia o Hwy #11.
The process itself was very smooth. I didn,t encounter any high pressure sales men trying to sell me something I could ill afford.
There were so many trailers and 5th wheels there, that it could have been very overwhelming trying to select the right one: however; the friendly courteous and knowledgeable person assisting me asked a few pertinent questions and before long we narrowed it down to only units with bunk beds for the grand kids, a double bed, leather couch were of priority to me. We also decided to view models between 28 - 36 feet in lenght up to 1-3 years old.
The prices were competitive and perhaps even a few thousand dollars less than many other dealers which I had previously searched out far and wide.
The trailer was in my procession 3 days later. Gary then spent time going over every working aspect of the unit so that I could then easily operate everything myself. Gary was very patient , well spoken and easy to understand .....thank God. I was also given manuals on everything from how to work the fridge, stove, furnace and electric awning to how to winterize and summarize.
I feel confident that bella vista r.v. will be able to take care of my future needs including repairs, parts and labour. I also enjoyed picking out a few things in their store.
The lot itself is huge. I was happy to hear that if I had of stayed overnight in my motor home in order to be there 1st thing in the morning that that would have been just fine and is often done.
I would highly recommend Bella vista R.V. My own experience was excellent and very positive. Thank-you Bruno . I look foreword to seeing you when its time to trade up.

- Julie
Excellent Customer Service

My wife, dad, and I had a great experience at Bella Vista. We where in the market for a motor home and we where treated like kings. Bruno and his staff where very knowledgeable and friendly, we said we were just looking for next April and still spent 4 hours with us explaining everything about motor homes and showing us several models. Anyone looking for a RV should stop there for great customer service, knowledge of RV's. I will be going there in April to see them for our new RV.

- Paul
Excellent Customer Service

After researching for the past four years to upgrade our motor home we finally found our new coach at Bella Vista.

Bruno and Joanne and the team have gone above and beyond in providing exceptional customer service. We truly feel like an extended member of the family.

Whatever your interest we would highly recommend visiting Bella Vista for your RV needs

Thanks

Marie and Steve

- Marie
Excellent Customer Service

We have been looking for a Diesel Pusher for some time now and finally found a dealer who is extremely knowledgeable, very easy to deal with, courteous and friendly. Thanks Bella Vista for the wonderful process you took us through in buying our Holiday Rambler Endeavor.

Definitely would recommend you

- Harry
Excellent Customer Service

Each time I have gone to Bella Vista for service or advice, the service department has been very helpful and exceptionally prompt. Their advice is always right on and has solved the issue at hand. In a 5 star rating they are an 10!!

Thank you Bella Vista.

Fred and Shirley

- Fred
Excellent Customer Service

My wife and I recently purchased a Holiday Rambler Admiral 35R which we absolutely love. We have been looking for over 2 years and from the first contact with Bella Vista over a year ago we were so impressed we stopped looking at all other dealers.

Our sales person was Bruno who was incredibly knowledgeable about all of the different sizes and types of RV's and very patient as he showed us numerous models for over a year. In the end what we purchased was perfect but much different than we started with and much thanks to Bruno who understood what we would like and need better than we did.

Our service person was Gary, also incredibly knowledgeable about service, but also RVing generally as are most members of the staff. Gary did the initial education session which was very well done and gave me the confidence necessary to operate all the various components that come with an RV. We recently had some minor service items done and once again the service was excellent, the work perfectly performed and the price, free as it was all covered by warranty. Does it get any better than that.

The one thing we learned while looking for an RV is that the dealer is an incredibly important component of the whole experience and a good dealer is as important as a good RV. I would recommend Bella Vista as the good dealer of choice in this area with a knowledgeable staff and excellent reputation to make your RVing experience even better.

- Donald
Excellent Customer Service

Approximately a year ago, we purchased our Holiday Rambler RV at Bella Vista RV Centre. It wasn't a high-pressure sales approach as we experienced at other dealers; these folks did an amazing job of showing us the value proposition on a wide selection of A Class RVs and when done, left it to us to think about. This approach led to us making our purchase there and we are so glad we did.
When purchasing an RV or car or anything for that matter, you are always concerned about servicing after the fact. Well, we must tell you that Joanne and her team in the Service Department at Bella Vista did an amazing job on this front. We required some normal servicing and warranty work to be done; they set us up with dates, did what was required and even gave some very value-added suggestions around a variety of items including propane suggestions and others.
An all-around great experience. Thanks to all of you at Bella Vista RV Centre.

- Harry
Excellent Customer Service

We just purchased our first RV from Joanne and Bruno. They were exceptionally friendly and outgoing and very accommodating. The Bella Vista team was very knowledgeable about the units we looked at and Joanne went above and beyond to get us exactly what we were looking for. She actually knew what we wanted before we did. The unit, a Holiday Rambler 35K has exceeded all of our expectations as well as covered everything on the "wish list". We would very highly recommend this dealership and Joanne to anyone out there looking for a great unit. Thank you for everything.
Rob & Gaby

- Rob
Excellent Customer Service

We recently purchased the Shadow Cruiser 289RBS and we couldn't be happier with our purchase and the assistance we received at Bella Vista. Our sales associate was Bruno who was extremely knowledgeable, friendly and considerate. With mine and my husband's work schedules and having 2 little kids, trailer shopping was not something I was interested in doing initially. Bruno was more than accommodating to work with our schedules and made the process fast and easy to do. After visiting other RV locations I'm happy we decided to go with Bella Vista and would highly recommend to anyone in the market!
Happy Camping
St. Denis Family

- Amanda